This is a new version of one of the UK's best-selling electric family cars, the Kia Niro. It's a machine that, in its outgoing form, has helped Korean brands cope with the recent sales slump that hit most manufacturers, who are still recovering from the effects of the Covid pandemic, as well as now dealing with supply chain chaos. and the impact of the crisis on the cost of living.
While many struggle, the Kia has soared. During 2021, it increased sales in Europe by more than 20% and increased its market share from 3.5% to 4.3%. More important, at some point throughout the year, almost half of the cars it sells are electrified.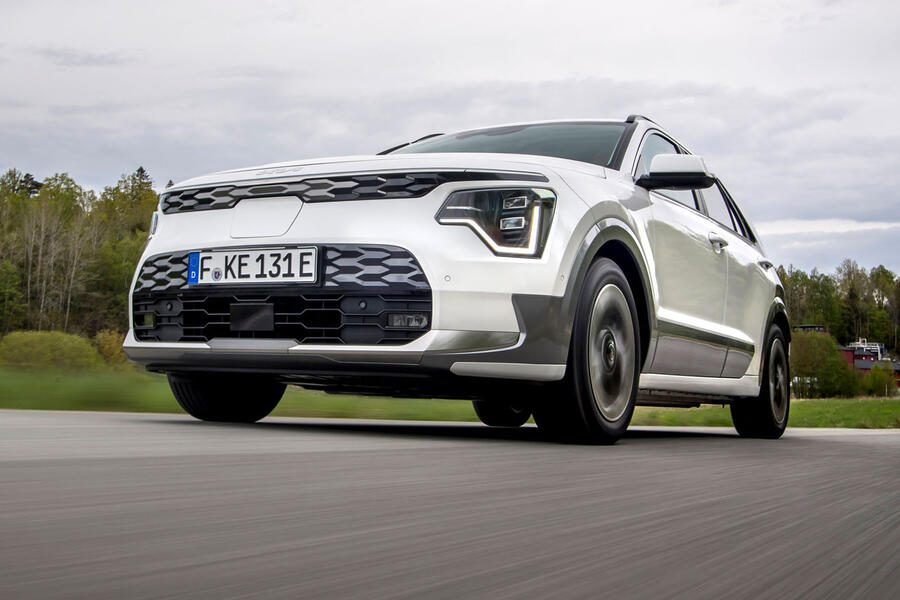 The original Niro electric wasn't the most attractive of cars, but it did offer decent practicality, plenty of gear, and a seven-year warranty. Most importantly, it was able to cover nearly 300 miles, a number usually only available with EVs that cost twice as much. Even before the current semiconductor shortage hit, the waiting list for an all-electric Kia would put Morgan to shame.
That means there's plenty driving the new version, which, as before, is also available as a hybrid and a PHEV. As a result, you can forgive Kia for playing it safe and defending its fairly inoffensive old-car approach, but that's not what the brand has been doing these days. Just look at the dashing and (let's be generous) Kia EV6 signature Kia Sportage as proof.
At the front, Niro's eye-catching daytime running lights dominate, and a large flap in the center of the grille covers the charging port indicating this is an all-electric model. By the way, it's no longer called the e-Niro, but the Niro EV. At the rear are LED headlights that bend and are positioned vertically, while our car's flash-camouflaged rear bumper signifies it as a very late pre-production prototype.
Perhaps the most eye-catching design piece is the massive C-pillar, which on the top 4 spec model can be finished in a contrasting glossy black or gunmetal gray for an extra £150. However, take a closer look, and you'll see that they're actually flying buttresses, designed to channel air more efficiently around the back of the car. In combination with the almost completely flat undercarriage of the vehicle, they contribute to a drag coefficient of 0.29, which isn't bad for a fairly snappy junior SUV.
Under the skin, the Niro is also all-new, featuring the third iteration of the company's K platform. It is slightly longer and wider than before and the increased use of high tensile steel has resulted in a 20kg reduction in white-body mass. Suspension is handled by a new four-link independent rear axle, while up front, MacPherson struts are retained.